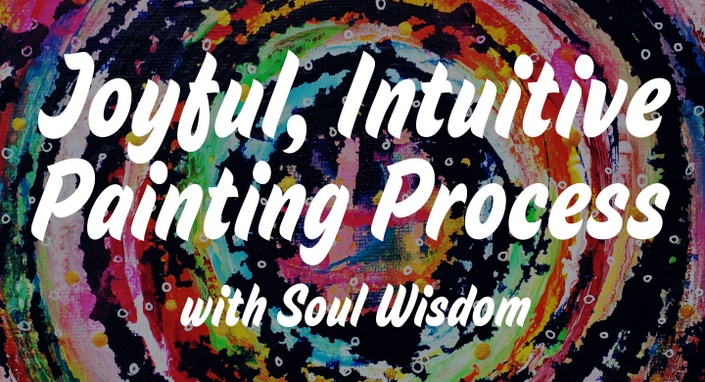 Joyful, Intuitive Painting Process Series
I'll take you through my process, from beginning to end, and encourage YOU to discover your own!
In this series of videos, I am being called (yep, Divinely Inspired!) to take you through an intuitive painting process from start to finish. In the past, I've created timelapse videos of my intuitive creations; however, this is the first time I'm talking you through my entire process in real time (in general; each painting is completely different, and while some paintings may have 10 layers, others may have 30 (!) - the unique journey and being open to intuitive inspiration and channeling makes the entire process completely delightful - like a treasure hunt!

When I say "Intuitive Art" or "Intuitive Painting," I am most certainly NOT capitalizing on the trend. I am taking it DEEPER. Where we are connecting to Source. Your intuition. Opening YOUR Divine Creative Channel. Connecting with your intuition and the guidance and nudges from your own Higher Self.
We will be getting into joy and delight and FUN... thereby creating the vibrational space where all possibilities exist, allowing us to receive and recognize guidance - and then bring in through!
I won't be giving you a "supplies list" because part of being in JOY and DELIGHT means using tools and colors and movements that bring YOU joy. I might LOVE to use pink and smear paint with my hands, while that may not be enjoyable to you because you prefer to use yellow pastels mixed with red watercolor. I WILL let you know what supplies I'm using to give you ideas; however, the goal is not for you to paint like me. Because YOU are a UNIQUE Divine Being with your own Divine Soul Magic to share with the world! And if you aim to copy me, you've already put on the blinders and won't have access to ALL the magic you ARE! :)
So I encourage you to explore for yourself - what makes YOU happy? That joy state is the key. They gateway to infinite possibilities. And more of the same vibration will be headed your way as you allow your own flow to begin!

Your Instructor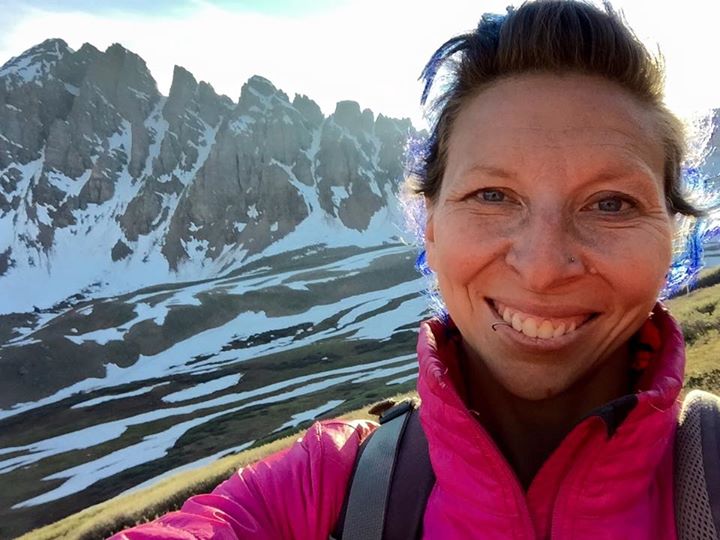 We each have a medicine we bring into the world. For me, ART and visual beauty are expressions of MY medicine. My soul wisdom and gifts. I channel from a pure place and I take a lot of time and care to connect with the ESSENCE of things (your business, your pets, your soul). From this connection, I'm able to bring these essences out into the world - that's my GIFT!
My soul's work is to bring forth wisdom and reveal the TRUE essence of things visually. I communicate with the souls of animals, and I tap into my client's soul essence for each visual branding, graphic design, or intuitive painting commission I undertake. Because it's that powerful undercurrent that CARRIES us. We don't need to know the way when we let our TRUE selves lead us forward.

I've been a professional graphic designer for nearly 20 years, working for large and small companies, for-profit and non-profit, in-person and remotely, in print (annual reports, conference signage, advertising) and online. I'm also an insatiable learner. A creator. An entrepreneur. And I'd love to connect with YOU.

Class Curriculum
What's Next? or... What Else?!
Available in days
days after you enroll