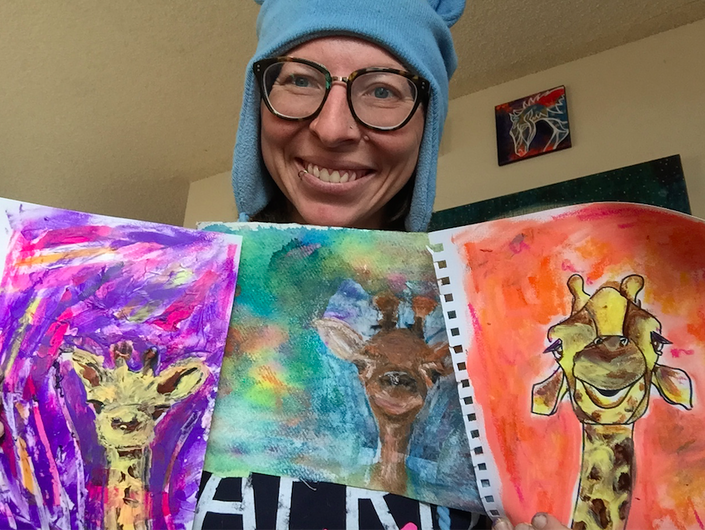 Intuitive Art with Power Animals, Spirit Animals, Animal Totems and Guides!
Create a deeper connection with your power/spirit animal or totem through your OWN intuition and artistic process!
Deepen the wisdom your power or spirit animal holds for you be embodying its energy in ART.
Why work with a power animal? Because they are energetically available to support YOU.
Like calling in your angels or guides, like having a guardian angel, like drawing an oracle card daily to guide you to new heights... working with ANIMAL MEDICINE is a powerful complement - and a way to deepen your own intuition, trust and power in your life.
Animal medicine will EMPOWER YOU. And by tapping into the qualities and guidance from an animal coming forward to be your guide and helper, you can create ART that brings that energy into tangible form. So that it supports you on a 3d reality level.
Art created with YOUR HANDS also deepens your ability to RECIEVE (wisdom, guidanc, support, abundance, a soulmate). Your hands are extensions of the heart chakra, so you're literally working with the heart energy - the very SOURCE of your ability to receive AND a powerful MAGNET for all you desire to manifest!
I'll show you several different techniques... play around with any or all of them and FEEL your ownership of this animal's wisdom and medicine in your life!
TWO HOURS of video exercises to get you going on your intuitive artistic and animal medicine journey. Plus a guided meditation, and resources for selecting an animal's wisdom! I give you the perfect springboard into owning your own intuitive creative gifts!
Purchasing this course gives you unlimited access to the currently available content (choosing your animal guides) as well as all new lessons that are published! All videos will be up by the end of the weekend!

Your Instructor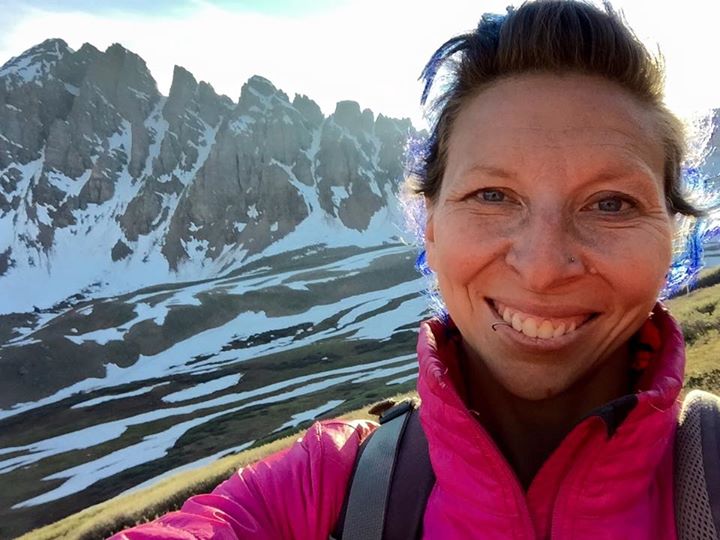 We each have a medicine we bring into the world. For me, ART and visual beauty are expressions of MY medicine. My soul wisdom and gifts. I channel from a pure place and I take a lot of time and care to connect with the ESSENCE of things (your business, your pets, your soul). From this connection, I'm able to bring these essences out into the world - that's my GIFT!
My soul's work is to bring forth wisdom and reveal the TRUE essence of things visually. I communicate with the souls of animals, and I tap into my client's soul essence for each visual branding, graphic design, or intuitive painting commission I undertake. Because it's that powerful undercurrent that CARRIES us. We don't need to know the way when we let our TRUE selves lead us forward.

I've been a professional graphic designer for nearly 20 years, working for large and small companies, for-profit and non-profit, in-person and remotely, in print (annual reports, conference signage, advertising) and online. I'm also an insatiable learner. A creator. An entrepreneur. And I'd love to connect with YOU.

Class Curriculum
Brief Introduction
Available in days
days after you enroll
Choosing Your Animal Medicine for this Course
Available in days
days after you enroll
Exploring Animal Art Techniques
Available in days
days after you enroll